Joonatan Rautio, sax & keys
Arttu Takalo, vibes & keys
Markus Ketola, drs & synth. vibes
The headman of Ketola Rewired, drummer & producer Markus Ketola has set up a new group consisting of the top players of Finnish jazz and pop music scene. The experience of mastering various genres is definitely the key to their original sound combining electric jazz and rock elements delicately.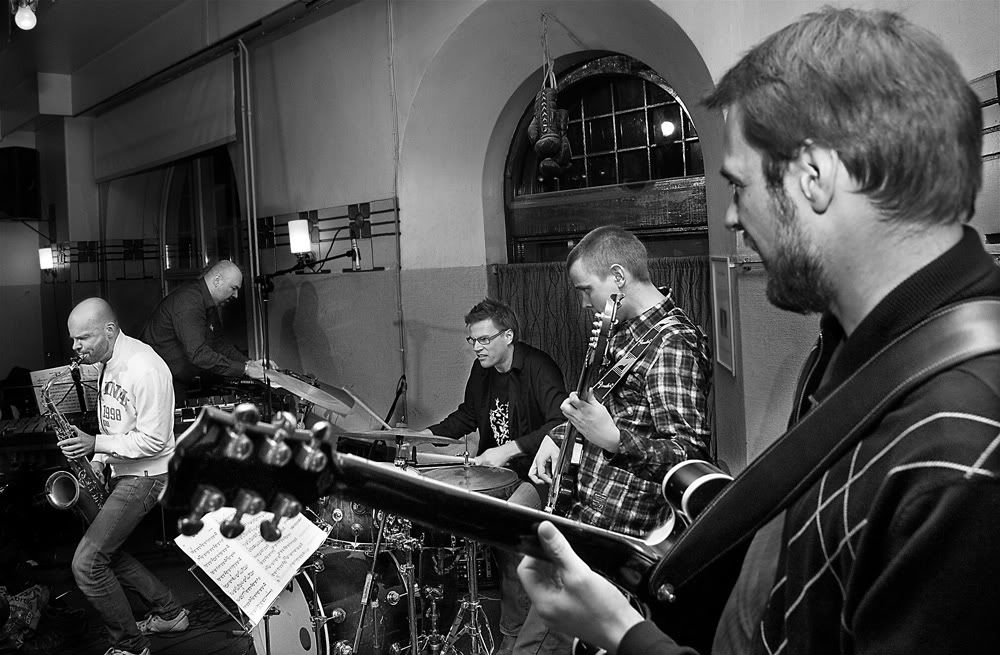 "Zawinul ja Shorter ovat aina olleet mun idoleita. Heidän innoittamanaan on syntynyt toistakymmentä uutta biisiä. Sähköisistä juurista on versonnut myös uusi energinen yhtye"
Ketola Rewired
released their debut album at April Jazz Festival 27.4.2012
Here is one more video clip from the album release concert. First part of the tune is my composition called Farewell and the second part is
Joe Zawinul's Fast City
. Enjoy!
Live@Helsinki
Joonatan is playing both sax and keys fabulously
, check it out!